About me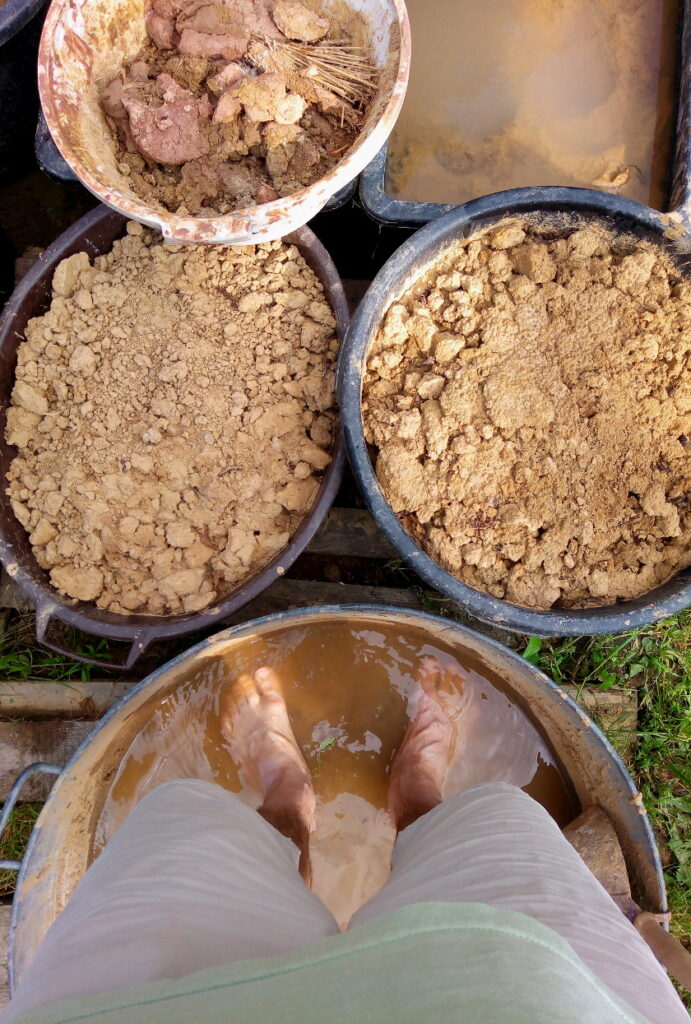 30 years ago, I decided to put aside watercolour, acrylic and oil painting to risk an experiment through an original form of painting. From the water and clay, which I collected myself, I laid the foundations for a painting technique, which at that time was not yet named. Everything had to be built from scratch. In 1992, I showed my first paintings made by clay and water in my home-town – Vienna. The next ones were created in my second homeland – Poland. From here my innovations emigrated into the world.
My paintings are linked with music, science, literature and religion. They come over with a very strong ecological context. I believe that I am morally responsible when dealing with Mother Earth. The most important target of my art is humanity. Our relationship to the creation should involve humanity. In a straight manner, without tricky manipulations. Thanks to this awareness, throughout the years I have developed new trends in my work: icons, landscapes, animal portraits, space reflections, still life. I call may art-work Clayintone.
It was thanks to the construction of my own studio, gallery and workshop near Krakow that I was able to develop and exhibit Clayintone-paintings on par with classic painting techniques. I have gained the recognition of other artists and gathered the interest of collectors and sponsors. Part of my work can be viewed on this page, while the rest can be found in my gallery – "Colors of the earth" situated in a polish village near Kraków.

In cooperation with
Barwy Ziemi ~ Gmina Zielonki ~ Gemeinde Sankt Barbara ~ Schloss Koszkiew